Chair Arm Cover - Dolphins (2) Covers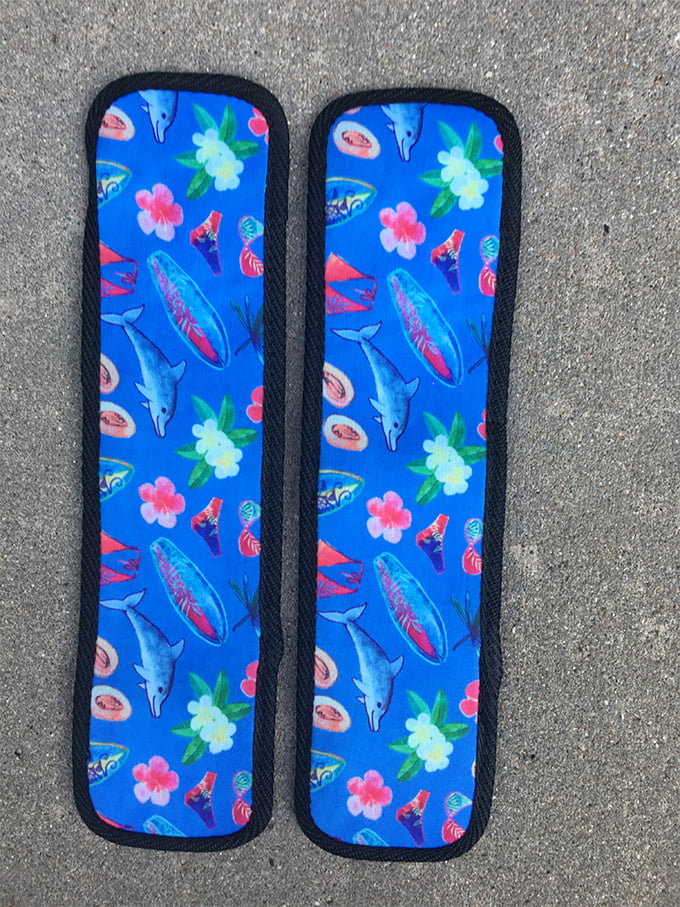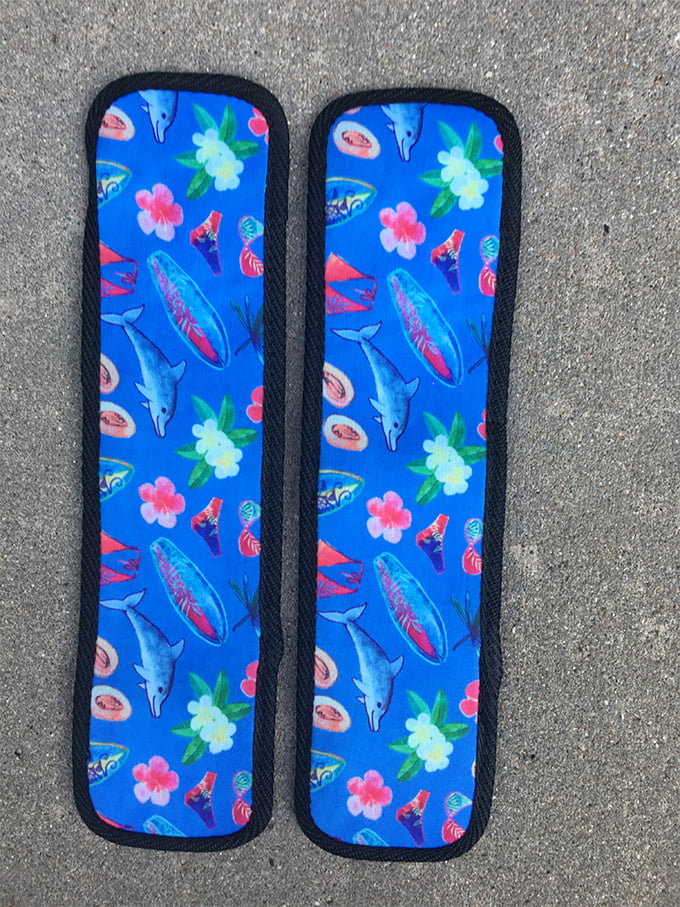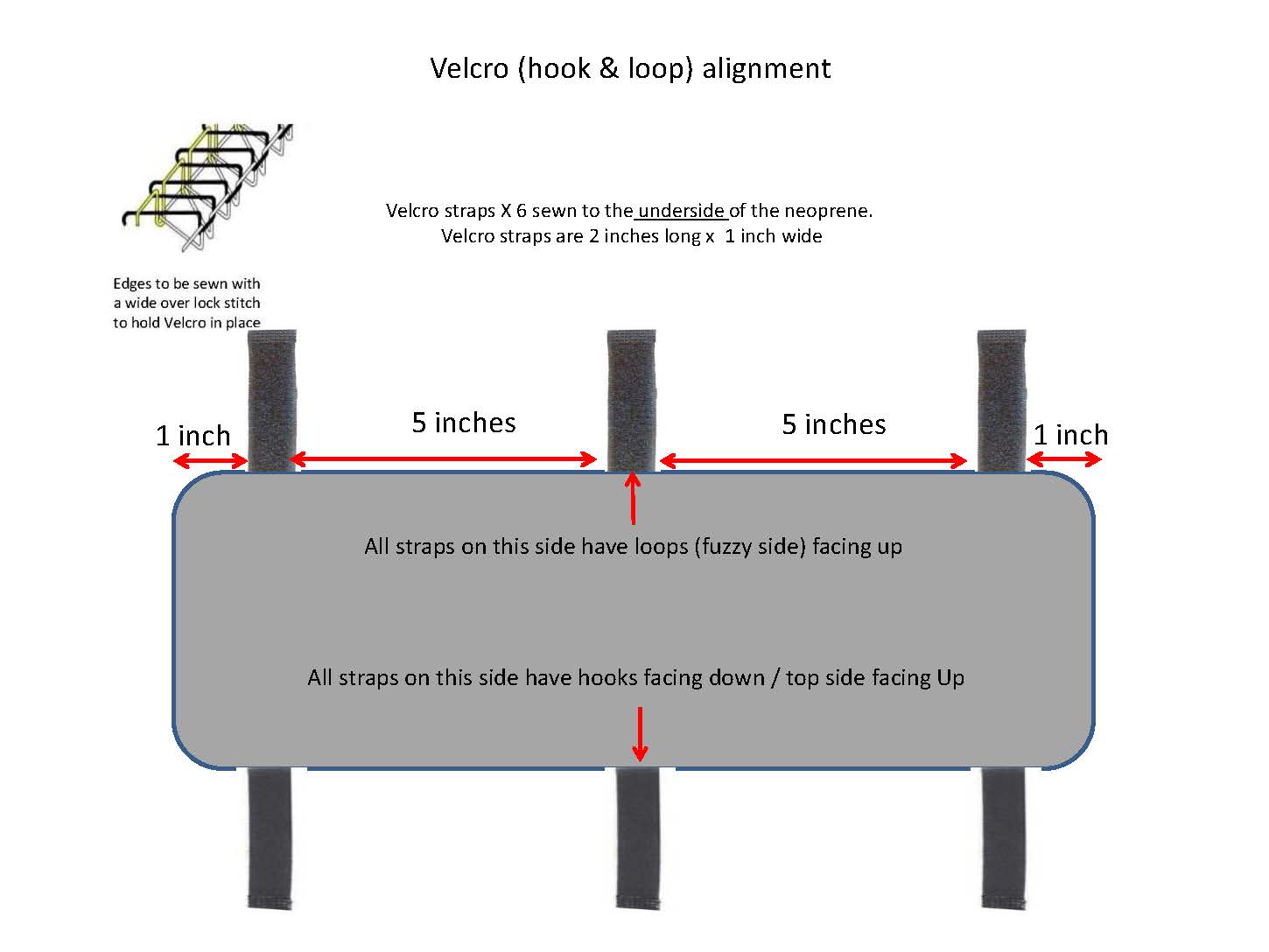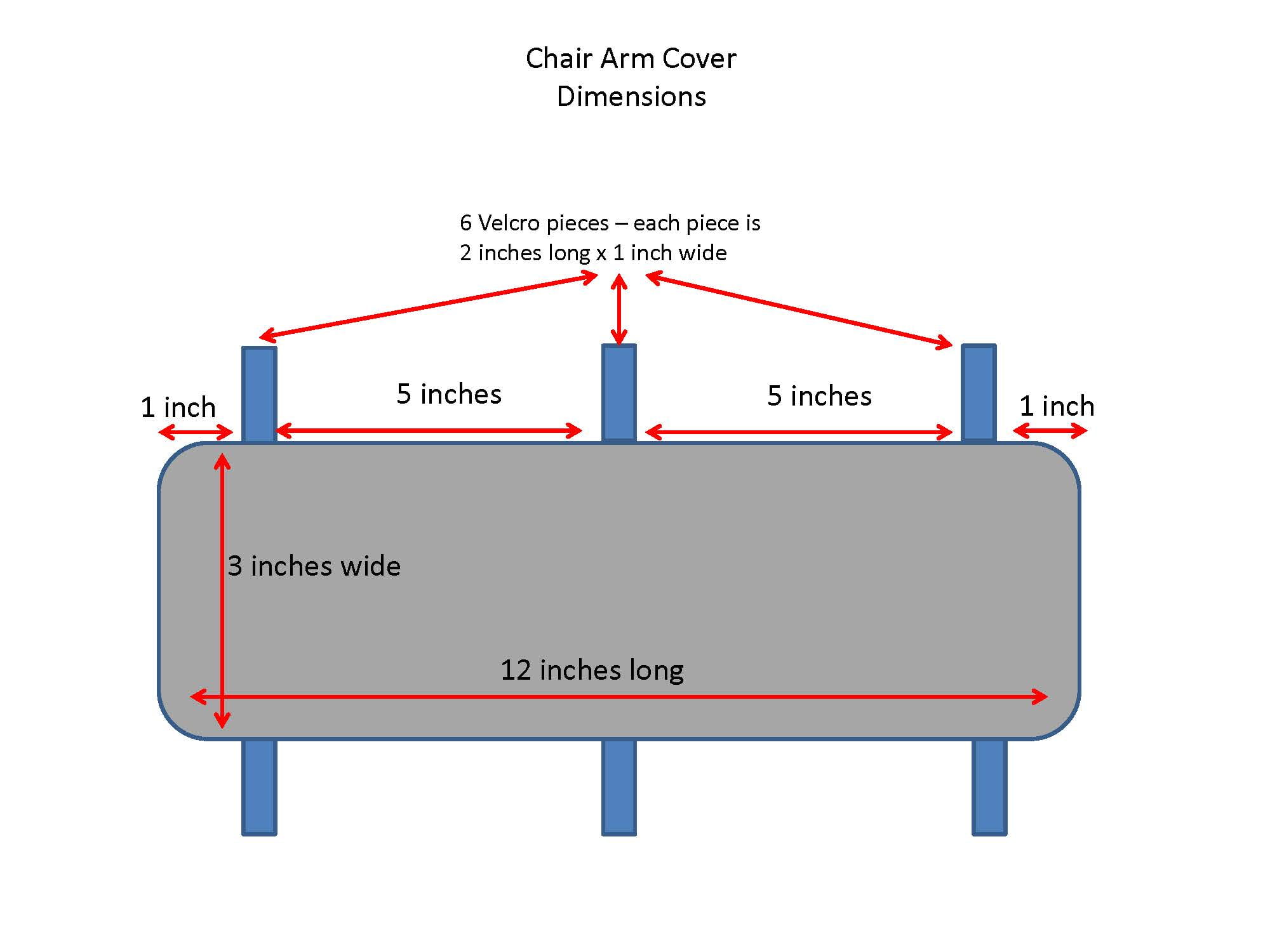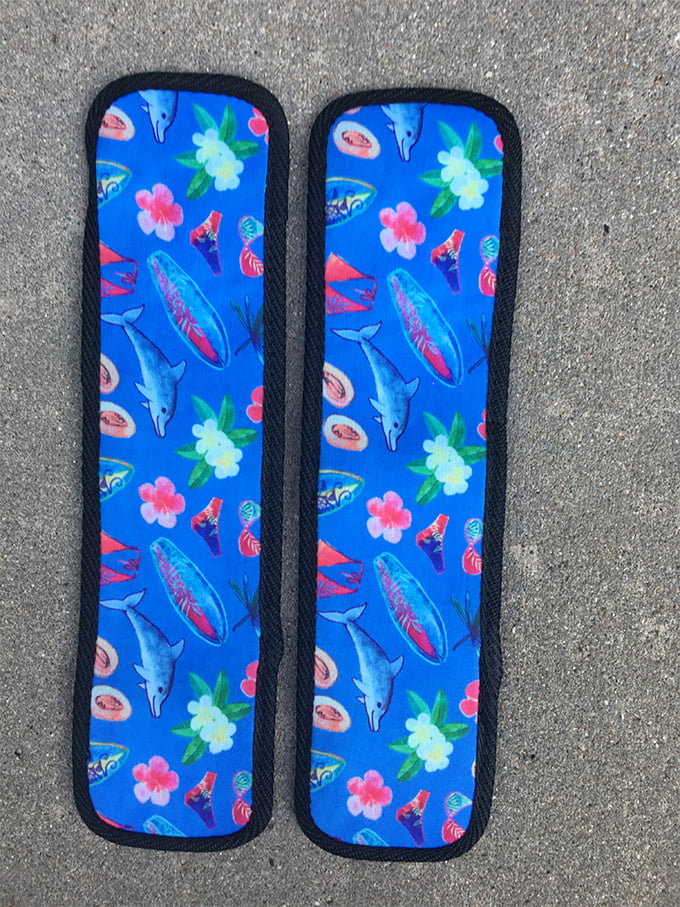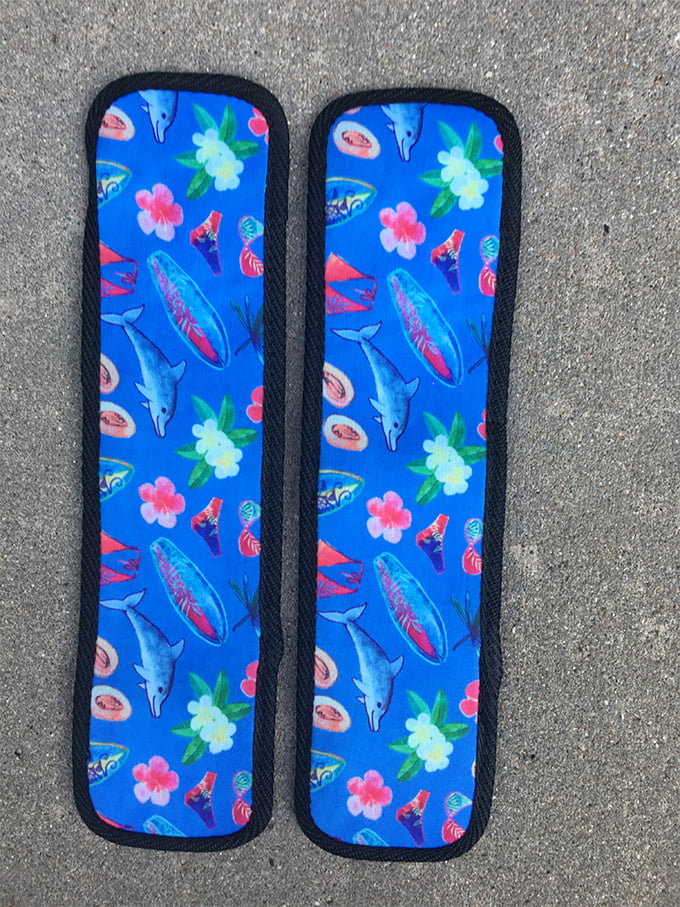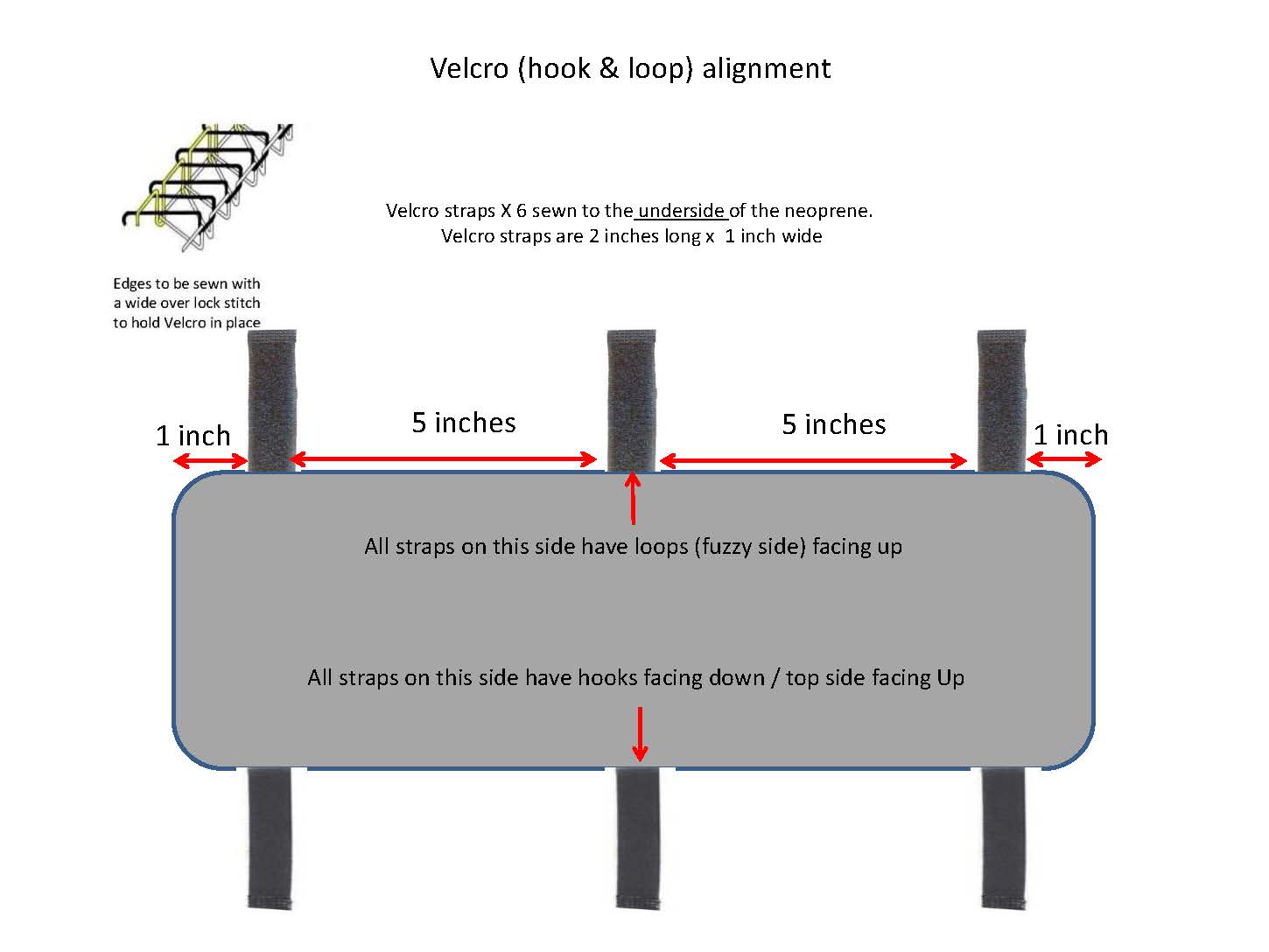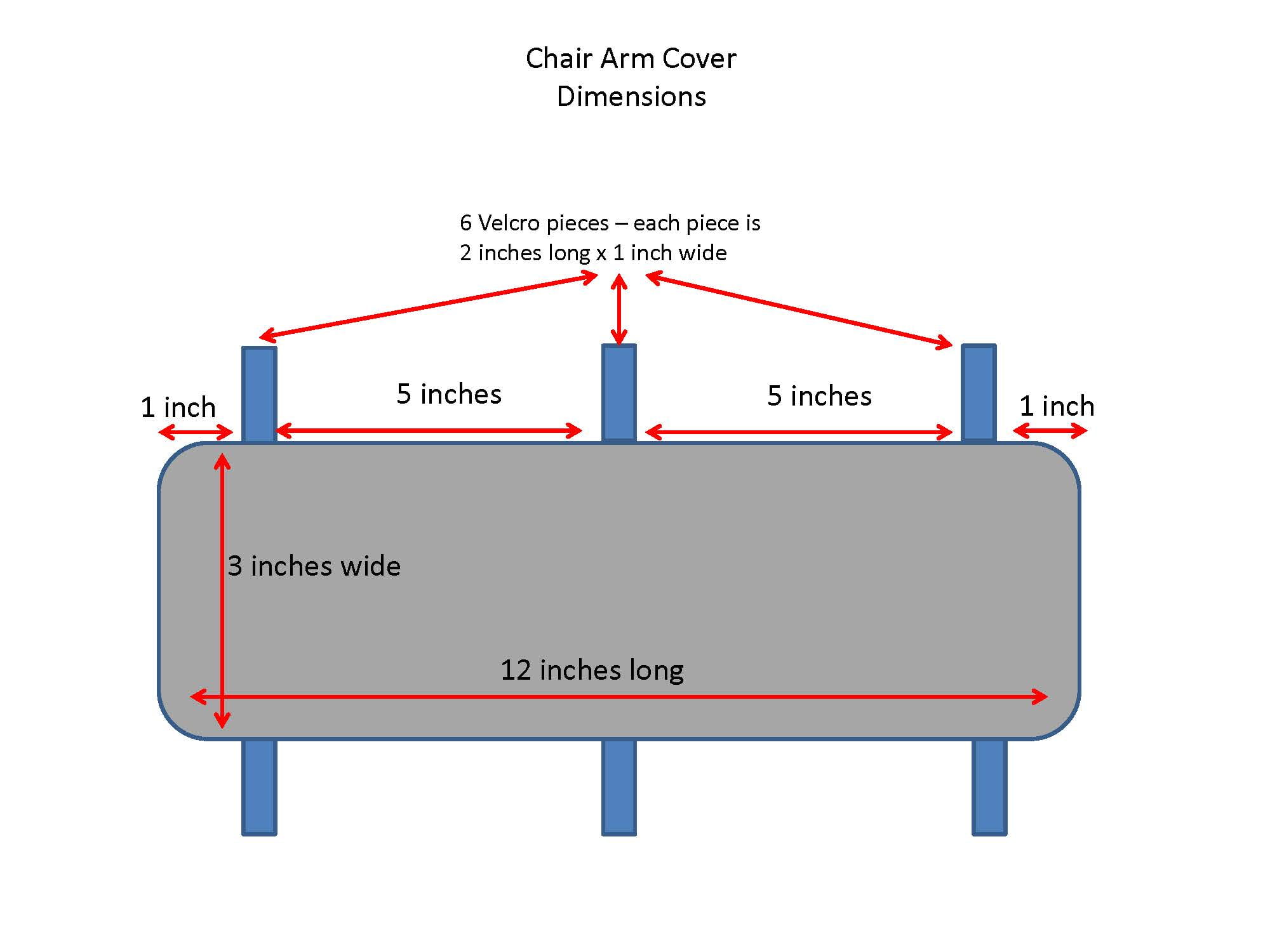 Description
Customer Reviews (0)
The product we are marketing has been named Cool Arm.  This product is made of neoprene with Velcro strips that will hold the fabric in place on the chair arm.  Its intended use is for any type of chair arm that is exposed to the sun and heats to excessive temperatures causing the chair arm to become extremely hot to the touch. Our primary research consisted of several field tests. In our field tests we used four thicknesses of neoprene which is our desired material for this product.  All four were tested in different weather conditions and for durability. In our testing we used 2mm, 3mm, 4mm, and 5mm neoprene with Velcro strips to secure it on the chair arm.  In all testing the chairs arms exceeded 110 degrees before attaching the Cool Arm.  Results were immediate.  When the Cool Arm was attached to the chair arm you were able to rest your arm comfortably on the arm with no extreme heat emitting through the neoprene to your skin.  The product was left on the chair arms for an indefinite period of time with no ill effects.  Neoprene is durable and when rained soaked or immersed in water dries in minutes. As a result of our testing, our product will be manufactured using 2mm neoprene and two inch Velcro strips.  The 2mm neoprene is flexible enough to fit snuggly to the chair arm.  They will come in three inch widths.  The length will be twelve inches.  They will be packaged in sets of 2, 4, and 6 and will be available in a variety of patterns and colors.
The demographic profile for the Cool Arm will be to customers of any age or gender.  It can be sold in most locations in the United States and internationally.  The product is affordable so it can be purchased by customers at all income levels.  Our targeted customers are any who enjoy being outdoors.  The arm cover can be used on any outdoor chairs whether the customer will be sitting by pool or at the beach, outdoor furniture at the lake, tailgating, boating, sports events, or just out for a day at the park.  Most outdoor dining sets are on decks and patios in direct sun which would be a great place for the Cool Arm.  Another goal is to market to large companies who would want their own logo printed on the Cool Arm.  ie Sandals Resorts, Budweiser, Titans.  The listed uses will be our niche and the company will have a broad customer base.
As to date we have found no other product similar to the Cool Arm so competitors will be forthcoming when the product becomes available in stores and online.  We plan to offset the competitors by producing a quality product at an affordable price and to continually develop new ideas for use.  Marketing will be of the utmost importance and the company will continue marketing efforts.
Our strategy will be to get the word out to customers via our website and infomercials.  We will use other methods of marketing such as trade shows and word of mouth.  We currently have a logo for the Cool Arm and a website.  Cool-Arm.com which is under construction.  We are intent on projecting a serious business image and a fierce competitor in the market.
There are no reviews yet, submit yours in the box provided.
Please sign in or create an account to submit a review for this product.